Watch
In response to: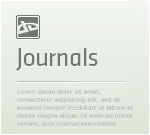 Guess what, guys!!!My school is doing Bye Bye Birdie this year and I'm in the backstage class xD
The teacher saw my phone case (very laid back class) and loved the silhouette idea so I drew up 3 concepts for people to vote on, and she wants to use the actual silhouette as a logo for the play! Programs, tickets, posters and maybe TSHIRTS!!!!:happybounce:
If I saw people walking around with my picture on their shirt I might just die. :iconimdeadplz:
<- This journal, this silhouette is going to be used as the logo for my school's musical this year

THAT means, my friends, that its going to be on posters and t-shirts, tickets, flyers, the program, and I don't know what else! O: My art has never been anywhere except on my refrigerator!!
(ok. no, I don't actually put it on the fridge. But I would be totally cool if I did.)
Thanks for looking!

Art- *
Icepearl14
Characters(?)- Bye Bye Birdie (I don't know if I need cite this, but might as well)
Other Silhouettes that don't have affiliation with school: